Enroll a Security Key (Yubikey)
Enroll a Security Key (Yubikey)
*For enrolling Security Keys, you are required to use Firefox or Chrome.
 Connect your Security Key to your computer using a USB port. Click Continue. 


Tap your Security Key to complete this prompt. 


Your web browser may prompt you to Allow Access to your security key. Click Allow. 


This popup will give a "Success" message and close itself, completing the enrollment.
For more information, visit Duo's guide for using Security Keys.
It is recommended that you enroll at least two devices; this will allow you to log in to a service protected with MFA or add a new device in the event your primary enrolled device is unavailable (lost, broken or wiped).
Select Add another device to start the enrollment process from step 3 of this guide.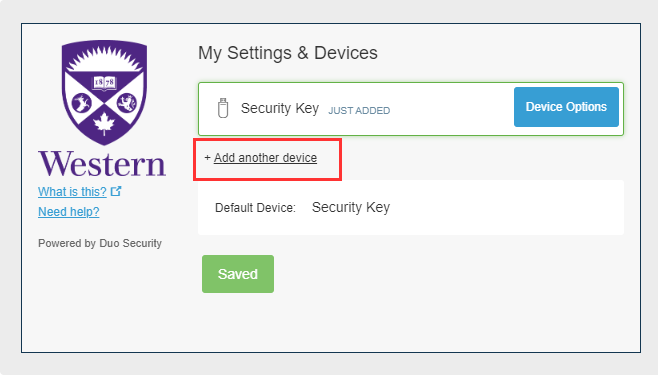 ---
Published on  and maintained in Cascade.