Setup MFA at Western
Prior to logging into a service that requires MFA, you are required to enroll. Below is a guide to explain each step of the enrollment process. We recommend using Firefox or Chrome when enrolling.
1. Go to MyMFA.uwo.ca and log in using your User ID and Password.
2. Click Start Setup.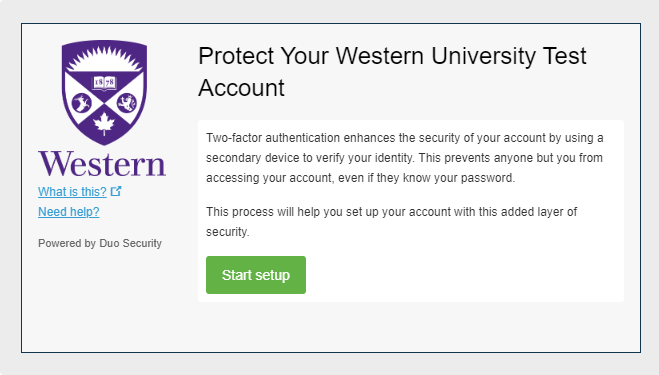 3. Select the type of device you're enrolling. You can register an additional device once the initial enrollment has been completed. We recommend using a smartphone for the best experience, but you can enroll a landline or a basic cell phone. You are required to have access to your smartphone or tablet during enrollment. Other devices can be enrolled without immediate access.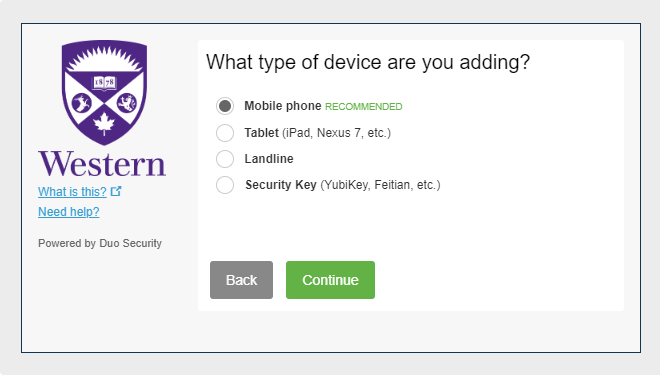 Continue to the next steps by selecting one of the following:
 
4. Once your devices have been enrolled, test your setup using the Test MFA button provided within the MyMFA.uwo.ca application. 
---
Published on  and maintained in Cascade CMS.